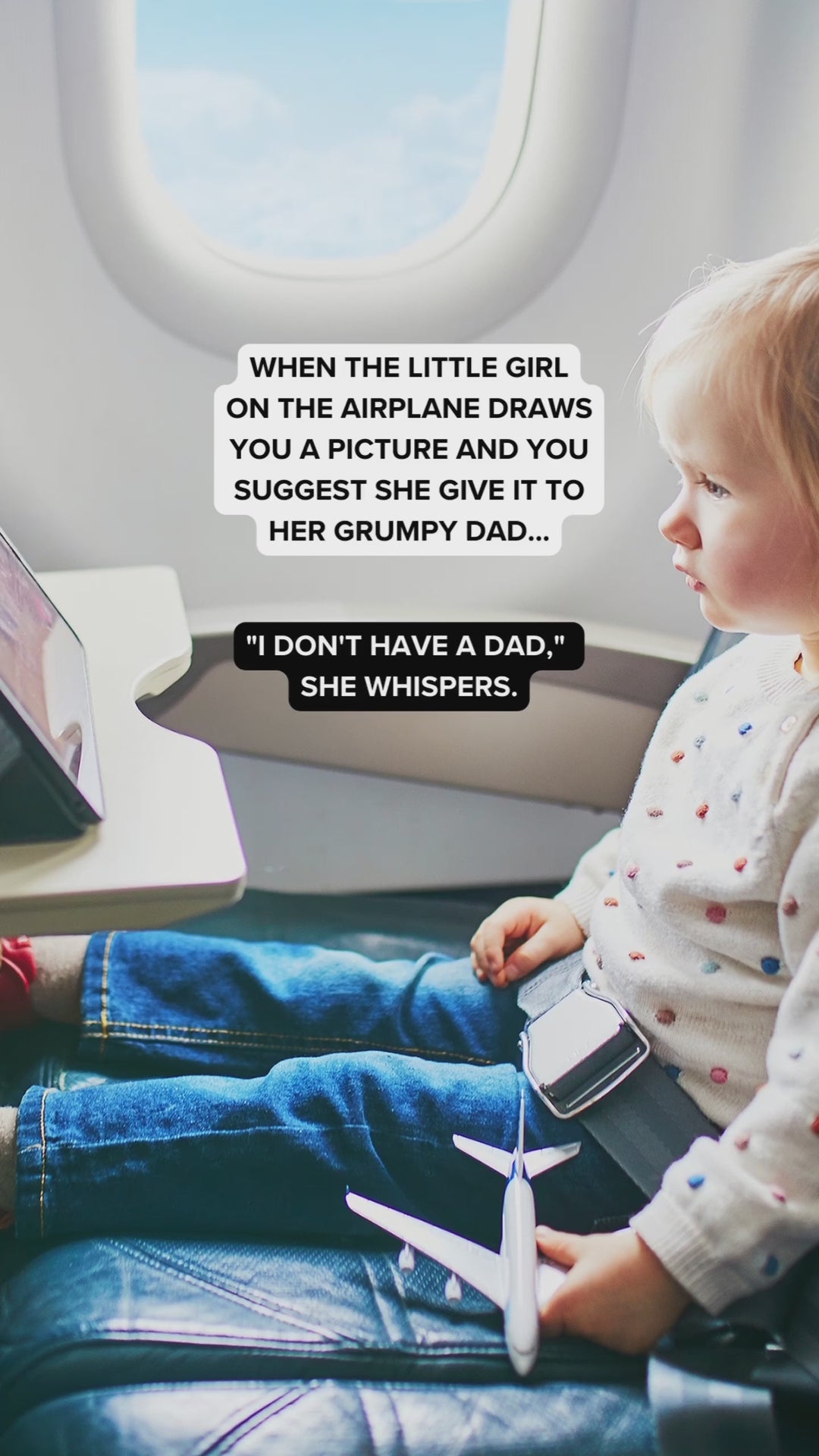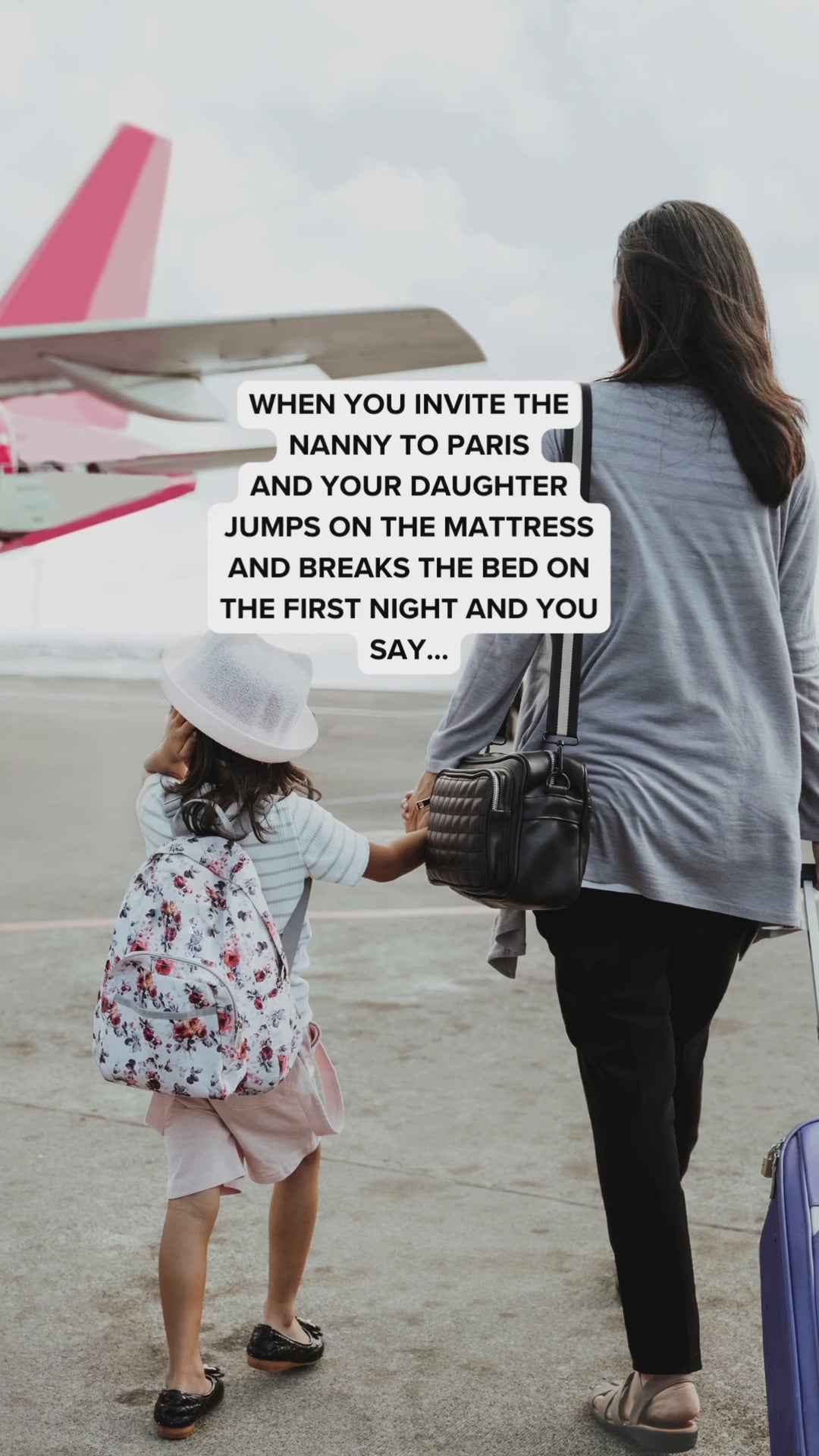 Bossy Single Dad Bundle (eBook)
⭐️⭐️⭐️⭐️⭐️ 1,338+ Five-Star Reviews
Regular price
$24.99
Sale price
$18.99
Save $6.00
/
---
Three steamy romcoms for ONE low price!
I never planned on being a single father. But when I got the dreaded phone call that her mother had died in a car accident and it was me or foster care, I wasn't going to abandon her. I'm a billionaire. But that doesn't mean I know the first thing about raising a five-year-old daughter. And I desperately need a nanny.
Billionaire Grump
I am Levi Luxenberg. Forty-year-old billionaire. CEO of Luxenberg Enterprises. And apparently, father of one.
A week ago, having kids wasn't even in my ten-year plan.
Now, I have a five-year-old daughter who will hardly look in my direction.
I am aware that Amelia is grieving her mother's death, and I swear I'm not a complete jerk, but I jumped on a private jet to Chicago at a moment's notice, and the kid won't even say a word to me.
As if that wasn't bad enough, our pilot just got sick and I have to fly commercial for the first time in years.
You'd think that would be the end of it, but no.
The cherry on top?
Amelia would rather interact with Clare, the divorced, jobless, tipsy woman sitting right in front of us, than me.
She chats with her, she smiles at her—she even draws her a freaking picture.
I would be really mad if I didn't actually need a nanny. Urgently.
Since my assistant screwed my wanted ad over and made me look like a grumpy billionaire desperately looking for a wife, Clare suddenly seems perfect for the job.
She has no place to live, no idea who I am, and no qualms about being my live-in nanny on a trial basis.
The problem is, I think I might want to keep her around longer…
Mountain Grump
When Cali tosses her drink at the hot billionaire she doesn't expect him to throw her over his shoulder.As a vlogger, Cali Sinclair is sent to Blue Sky Resort, a ski lodge, to review the winter destination. She usually travels to warm, exotic locations, not the frigid mountains in the dead of winter.

Billionaire and single dad, Logan Henderson, owns the ski resort in Breckenridge, Montana, and meets the cute but not quite so charming Cali at the gift shop. She's an unhappy customer, and he's miffed to take one more customer complaint.

Logan's daughter, Julianna, recognizes Cali and is star-struck. The only thing worse than a persistent fifteen-year-old wanting to intern for Cali is the sassy vlogger constantly tripping all over the place. Logan doesn't want bad publicity or a lawsuit.

When Cali gets distracted by a shirtless Logan, she trips and falls into his arms, but this time he doesn't let her go.
Bachelor Grump
We've all had that nightmare date, the one that makes you want to throw yourself off the platform in front of an oncoming train.
Mine is my hot next-door neighbor who just moved into the building.
He's a bachelor. And while he's gorgeous and easy on the eyes, his mouth needs to be zipped shut.
It's my fault. He asked me out, and I said yes, not knowing that he was an arrogant jerk.
I'd love to say that I'd never see him again, it gets worse…
He's also my new boss, and I'm his assistant. He overhears me mocking his 'junk' to my colleague, and I swear I didn't intend to show my face at the office ever again.
Because Mr. Grump is the ultimate bosshole.
Arrogant.
Demanding.
Manipulative
I swear he planned it, showing up at the bar, knocking me off my game. And then the bet…there's no going back.
Imagine my surprise when I find out he has a son.
Mr. Grump is a single father. Boy, do I feel bad for the kid.
This steamy romantic comedy is an enemies to lovers romance. It is a standalone, with no cheating, no cliffhanger, and a happily ever after ending.
Levi
"Grumpy Billionaire desperately seeks a nanny for his five-year-old daughter. Expect to work late nights, have no social life, lots of tears, and absolutely no alcohol, drugs, parties, or fun."
That was the ad that went out this morning. My assistant, fed up with my shenanigans, decided to give me a taste of my own medicine. I can't believe Nancy thought that's what I wanted the ad to say, that I'm a billionaire. Is she trying to attract every gold digger?
I'll admit that I haven't always been kind to my assistant. She's been required to field calls from previous dates, forced to tell them I'm not interested.
Is this her idea of payback?
"What?" I answer my phone. It's my assistant.
"Did you get the text that your flight home has been canceled?"
"No," I growl, and put Nancy on speakerphone while I open up my messages. There are dozens of messages and even more emails that have been ignored.
I'm a busy man, and I haven't had time over the past forty-eight hours to deal with work.
I just discovered I'm a father, and the little girl was whisked into a temporary foster home after her mother died in an automobile accident.
My attorney handled a comparative DNA test and requested Amelia's DNA. I saw the truth for myself on paper. Although after staring at the young girl, her eyes as blue as the depths of the ocean, I know the kid is undoubtedly mine. She has Katelyn's blonde hair and build. She's small for her age, but Amelia's birth certificate indeed has my name as the father. And the kid's date of birth matches up to when Katelyn and I had been together.
Amelia hasn't said a word since I met her. I'm sure the kid talks, but the silence is heavier than anything I could have imagined.
I'm sure it's because she's grieving.
Me too.
But for different reasons.
I'm not ready to be a father. 
I glance down at the little girl seated across from me. She hasn't touched her breakfast, and I practically ordered one of everything on the menu because she refused to give the waitress her order.
"I can book you two first-class tickets direct from O'Hare to JFK."
"Inform Douglas of the travel situation and that we'll need to be picked up from JFK."
"I'm on it," Nancy says. "I'll text you the flight details."
"I hate flying commercial," I grumble.
"I'm sorry, Mr. Luxenberg."
"Yeah, me too." I end the call and shove my phone into my jacket pocket.
Amelia stares at me, her pancakes untouched. Just like the strawberry milkshake, with whipped cream that dribbles down the side of the glass.
I steal a piece of her bacon, and her eyes narrow at me like it's hers and I shouldn't touch it. But she doesn't scold me. 
I'm only met with further silence. I'd almost rather her yell, scream, cry, and throw a temper tantrum. Not that I'd be good with handling that type of outburst, but the silence hurts my heart so damn much.
I'm in over my head, and I desperately need a nanny, someone who is good with kids.
My phone pings in my pocket, and I grab it, glancing at the text from Nancy confirming the seat assignments. We're both on the same flight, but Amelia is assigned to the row in front of me.
The seats aren't together.
"Fuck!"
Amelia's eyes widen, and her jaw drops as she stares at me.
"Don't say that word," I scold before she can repeat it.
We finish at the restaurant and head straight for the airport. I don't have any checked baggage, only the carry-on suitcase and backpack. The kid didn't come with many clothes, only a small knapsack with a handful of outfits. 
Last night and again this morning, Amelia refused to change out of the bright-pink frilly tutu, white tights, and white T-shirt. It's amazing her white shirt is still clean after sleeping at the hotel.
Stubborn.
Another reason I need a nanny. I'm not the most patient person. 
We board the plane early, and I explain to the stewardess about our seating arrangement. It's a full flight, but the woman seated next to me offers to switch. She's cute, with long blonde hair and a full figure that makes my cock twitch admiring her curves.
"Hi, I'm Clare," the blonde says, smiling at Amelia.
Amelia squeezes her stuffed unicorn tighter. Its mane is rainbow and sparkly, and it's the only toy the kid brought with her.
"She's shy," I say, not wanting to elaborate on the recent trauma in her life to this stranger. 
"I was shy when I was her age, too," Clare says, her eyes entirely on Amelia. It's as though I don't exist. "What's your friend's name?" she asks, pointing at the unicorn.
Clare shuffles into her new row in front of us on the airplane. She doesn't sit. She hovers, leaning on the headrest, trying to engage with Amelia.
Amelia doesn't respond, but I do. And it's more of a bite. 
"That's enough questions for today," I say, my temper short. I gesture for her to turn around in her seat.
"You don't have to be rude," Clare says, and spins around, sitting in her seat.
Amelia's nose scrunches, and I can't tell what she's thinking. She brings the unicorn to her face, and her mouth moves ever so quietly, but I can't hear what she's saying. It's like a secret between her and her fluffy friend.
I don't apologize to the girl seated in the row in front of us. Maybe I should since she is doing me a favor, switching seats.
"Have you ever been on an airplane?" I ask Amelia.
She doesn't answer me. Her mother didn't always live in Chicago. I met her in New York. We were a short romance that burned bright and hot early on.
At take-off, Amelia grips the chair handle. I rest my hand over hers. "It's okay. Just a little bumpy. It's supposed to be like this," I assure her.
There's no sign of her nodding or saying anything to indicate that she understands me. Her mother, Katelyn, didn't speak any other languages, as far as I'm aware. 
After we've reached cruising altitude, the stewardess asks us for our drink orders. I refrain from having any alcohol. I'd love a stiff drink right now, but it's not going to help me forget why I was in Chicago.
I retrieve a few children's menus and crayons from the backpack. One side has drawings to color along with the menu, and the opposite side is blank. Thankfully, the restaurant gave us extra for the flight. Pulling down the tray table in front of Amelia, I put the items down, letting her color.
She stares at them and then glances back at me.
"Go ahead. You can color," I say.
I don't know much about kids, let alone raising one. My younger brother, Connor, is a dipshit, and thank god he hasn't procreated.
I've tried to look out for him. Hell, I gave him a job in management at the New York hotel. But he has a knack for either firing decent employees or making them want to quit. But I'm not going to just hand him a paycheck and not make him get his ass into work five days a week. Where else can I put him?
I may have inherited the company, but I also turned this place around. It was barely profitable when I took over after our father's death. I had no choice but to shake things up and make it better, because otherwise, who would take care of Mom?
Dad left me the business, which meant taking care of my mother and handling my younger brother. I'm not a complete dick. I didn't put either of them out on the street, though it was tempting with Connor.
The seatbelt fasten light is turned off, and the girl in the row in front of us turns around, watching Amelia.
"What are you drawing?" Clare asks.
Amelia scrunches her nose. The paper is completely blank. 
"How about you draw a picture of your balding dad?" Clare grins.
"I'm not balding," I snarl. Why can't she turn around and mind her own business?
"Right," Clare says, and snaps. "What's that called again with the hair that's spikey?" She gestures above her own head like her hair is sticking up two feet high.
Amelia chuckles and points at my head. "Troll hair," Amelia says with a giggle.
I suppose it's better than being called balding at my age. "Do you think I've got troll hair?" I force a smile, grateful to have heard little Amelia's voice.
Amelia shrugs, the smile vanishing, and my heart aches.
I want to hear her laugh and be carefree. She's five. She should be over the moon with curiosity and talkative. This quiet side is frustrating to deal with.
Clare stares at us, and before I have time to comprehend what she's doing, her fingers are running through my hair. She's making my hair spiky and stand on end.
Amelia giggles and smiles the biggest grin, pointing at my head. "Troll hair."
"Can you draw me a troll?" Clare asks.
Amelia nods and reaches for the purple crayon, gripping it tight as she begins coloring on the blank white paper.
I breathe a sigh of relief and run my hand through my unkempt hair, trying to fix the mess before our plane lands. There's enough press in New York to spot me the minute I step off the plane, and I don't need ridiculous pictures in the newspaper and on social media of me with troll hair. 
As it is, I'll have to put out a press release and make a public announcement about Amelia before I'm bludgeoned with accusations.
Clare gives me a thousand-watt smile, but it's clearly forced. She turns around and heads toward the stewardess, saying something quietly to her.
Both of their eyes latch on me before looking away.
I'm used to the stares and curiosity. She must have realized that I'm billionaire Levi Luxenberg. I've been on magazine covers and interviewed by celebrities. I'm used to the attention. Usually, I ignore it.
But now I'm not just looking after myself. I have Amelia, and I can't keep my daughter a secret. I just have to ask everyone to respect our privacy.
I keep an eye on the stewardess once Clare is back in her seat, making sure no one is snapping photos of Amelia and me on the plane together.
Thirty minutes later, Clare turns around to check on Amelia. "How's the drawing?"
Amelia is still very hard at work on her troll drawing. I didn't expect much, but the kid has a knack for artwork. She doesn't answer Clare, but that's okay because I know that she can, and eventually, she'll speak when she's ready.
The stewardess brings Clare a mini bottle of vodka, and she mixes it with orange juice, holding it while talking. I haven't been paying attention to how much she's been drinking in front of us, but this isn't the first drink that she's been served.
I opted to get Amelia an apple juice, which she's sipped a few times. 
Clare's cheeks are red and her lips glossy. "I wish we could stay in the air forever, just keep flying."
"Why?" Amelia asks, glancing up from her crayons.
My kid seems to be enthralled with the tipsy woman seated in the row in front of us. Great.
"I don't want to face New York. After a loveless marriage and finally growing the balls to leave my narcissistic and emotionally abusive ex, I have to find a job and a home with nothing lined up. I spent six years as a preschool teacher, and I loved every minute of it. But the minute we got married, he made me leave my job. He didn't like that I wasn't home when he wasn't home. Afraid that I'd have a life outside of him. Jealous douch—" She slaps a hand over her mouth and looks at Amelia. "Oops, I meant jealous guy."
Mostly unfazed, she continues to ramble, not the least bit done with her overshare.
"My best friend let me stay in Chicago with her during the divorce, but I've worn out my welcome. Newlyweds," she says with a laugh. "See why I'd rather just stay in the air and fly free?"
"And you thought spending money on a first-class plane ticket would be smart?"
"Not that it's any of your business, but I stole these airline miles from my ex."
I offer a wayward smile. "Good for you."
Amelia stares up at Clare, perplexed. I imagine that most of that went right over the kid's head.
"What are your plans when you land in New York?" I ask.
She sips the orange juice and vodka from the clear plastic cup. "I don't know. I've been in survival mode for the past eight months. My ex bled me dry with the divorce. I'll probably flip burgers or something and sleep in a cardboard box."
Amelia hands the troll drawing to Clare.
"Is this for me?" Clare asks with wide eyes. Amelia nods. "Why don't you give it to your dad? I'll bet he'd like to hang it on the fridge."
"I don't have a dad," Amelia whispers, staring up at Clare.
My stomach clenches at her remark. "I'm her father," I say, clearing my throat.
Clare stares pointedly at me like she doesn't believe me. "The kid obviously doesn't think you are. Maybe I should sit with her."
"Excuse me?" I'm appalled by her suggestion.
"Would you like me to sit with you, sweetie?" Clare asks Amelia.
Amelia glances from me to Clare. The kid doesn't know what the hell is going on, and neither does the woman sitting one row in front of us. 
Amelia unlatches her seatbelt and wiggles around me to get out of the aisle. I grab her waist, not letting her run around like a maniac on an airplane. Now isn't the time or place for her to run free.
"Sir, I'm going to have to ask you to remove your hands from the little girl," the stewardess says, exchanging a brief glance with Clare.
"For fuck's sake, I'm her father!"
"You need to calm down, sir," the flight attendant says.
Amelia's eyes widen, and she scurries away from me after I lash out at the stewardess. She climbs into Clare's lap, which is not helping matters.
"She's my daughter," I say.
The stewardess bends down to Amelia's level. "Is that man your father?" she asks the little girl.
Amelia's eyes widen, and she glances from me back to the stewardess. We're all met with silence.
Fuck.
"Amelia, come back to your seat," I seethe, trying my best not to raise my voice, but my jaw is tight, and my hands are bunched into fists.
I don't blame Amelia. It's the stewardess and the nosey blonde who have decided to muck into other people's business. 
Amelia doesn't respond to me, and why would she? We barely know each other. Doesn't she get that if she leaves me, she'll be back in foster care? She had to be put in emergency placement with a family until I arrived. Does she want to go back? 
"Sir, sit down in your seat," the stewardess says.
"Is this how you treat your first-class passengers? You kidnap their children?"
"You're right, sir. I apologize. How about you show us photos of your daughter on your phone? Then we can clear up this entire misunderstanding before having to get the authorities involved."
Amelia has been in my custody for less than a day. I don't have pictures of her on my phone.
"I can't do that," I say.
There are no emails from the social worker regarding Amelia, either. Everything was handled by phone or by my assistant.
"That's what I thought," the stewardess says.
"You don't know what the hell you're talking about." I stand to explain the situation without Amelia overhearing it all over again.
"Sir, you're going to have to sit down. We're going to be landing soon."
Not soon enough. 
I grumble and plop back down into my seat. I swear I'll never fly commercial again.
The young gentleman who was in seat 1A climbs into the row beside me, trading seats with Amelia while Clare buckles her seatbelt.
I should be the one fastening her seatbelt and looking after her. She's my daughter.
As we land, the flight crew announces that no one is to get up from their seats because there's been a hiccup, and the authorities need to be brought onto the plane.
Fuck.
Could this week get any worse?
"Are you really going to make me hire a new nanny for Amelia?"
Are we still on that argument? I sigh and run a hand through my hair. I unbuckle my seatbelt and stand, wanting to be eye-level with him, well, closer to his level. He's still quite a bit taller than I am.
"You don't want me around, Levi. You can barely look at me."
His tongue darts out and presses against the corner of his lips. "That's not true." He stares at me, trying to prove his point, but I can sense the inward struggle. I feel it too. It's too heavy, too intense. Too much to bear.
"We shouldn't have slept together," I say. That's what's bothering him, isn't it? Regret. It's the only emotion that I can make sense of with the way he's behaving.
"You're right." He's terse. Have I annoyed him, yet again? "Well, we don't have to worry, since it won't happen again."
I try to hide my disappointment. "That's probably for the best. I mean, it wasn't that good anyway." It's a lie, and I slink away from him and flop back down in the leather recliner, staring out the window.
We're high above the clouds. There's not much of a view. Besides, the ocean is the only thing around for miles and miles.
"Is that what you really think?" Levi asks. He stalks toward my seat, blocking the aisle. Not that I plan on getting up again.
"Are you calling me a liar?" I ask, staring up at him, challenging him. He's been grumpy. Dishing it back is all I can do to deal with him.
His gaze tightens. "I'm saying that you're mistaken. You're so angry with me that you can't even remember how good the sex was between us."
"It wasn't that good." Another lie. Even I'm not convinced, but I force a smile. "Trust me, Levi. I've had better."
"Who?"
"Seriously? Do you want names?" I'm shocked that he's not walking away and leaving me alone.
"You mentioned you were married, and your husband was shit in the sack."
"Did I?" I shrug and really wish I had a book to pretend to read right now. The window isn't all that interesting, and Levi isn't dumb enough to think it is. "It was before him."
He presses his lips together. "I can do better."
"What?" I say, glancing at him.
"If you think the sex between us was mediocre, I can do better. I was under a lot of pressure, with Amelia next door, and being with you for the first time just threw me off my game."
I cover my mouth to keep from laughing. The sex wasn't mediocre. It was downright sinful and made my heart race until I thought it would explode.
Not that I'm about to stroke his ego or anything else for that matter.
"Yeah, to be honest, I had to fake it." Another lie, and this time his eyes widen.
"You're shitting me," Levi says. "Now I know you're full of it. I can tell the difference between a woman coming and a woman faking it."
"Can you? Are you sure?" It takes everything in my power to keep a straight face. I'm not sure my cheeks aren't giving it away, because the small plane is a few degrees warmer than it had been minutes earlier.
"Woman." His gaze tightens, and he glances me over. "Are you telling me that you felt nothing? Because I know your panties were soaked before I licked you through them."
Continue reading Bossy Single Dads if you like: 
Grumpy / Sunshine
Billionaire Romance
Enemies to Lovers
RomCom
Single Dad Romance
Age Gap Romance 
BILLIONAIRE GRUMP
MOUNTAIN GRUMP
BACHELOR GRUMP
Upon purchase, you will immediately receive an email providing access to your Ebook(s) from BookFunnel. Click that link and follow the instructions to read online or download the Ebook to your Kindle, iPhone, Android, Nook or Kobo device.
If you have any issues accessing your purchased Ebook, there is a Need Help? link at the top right corner of the book download page. If you do not receive a download email, visit https://bookfunnel.com/help/.