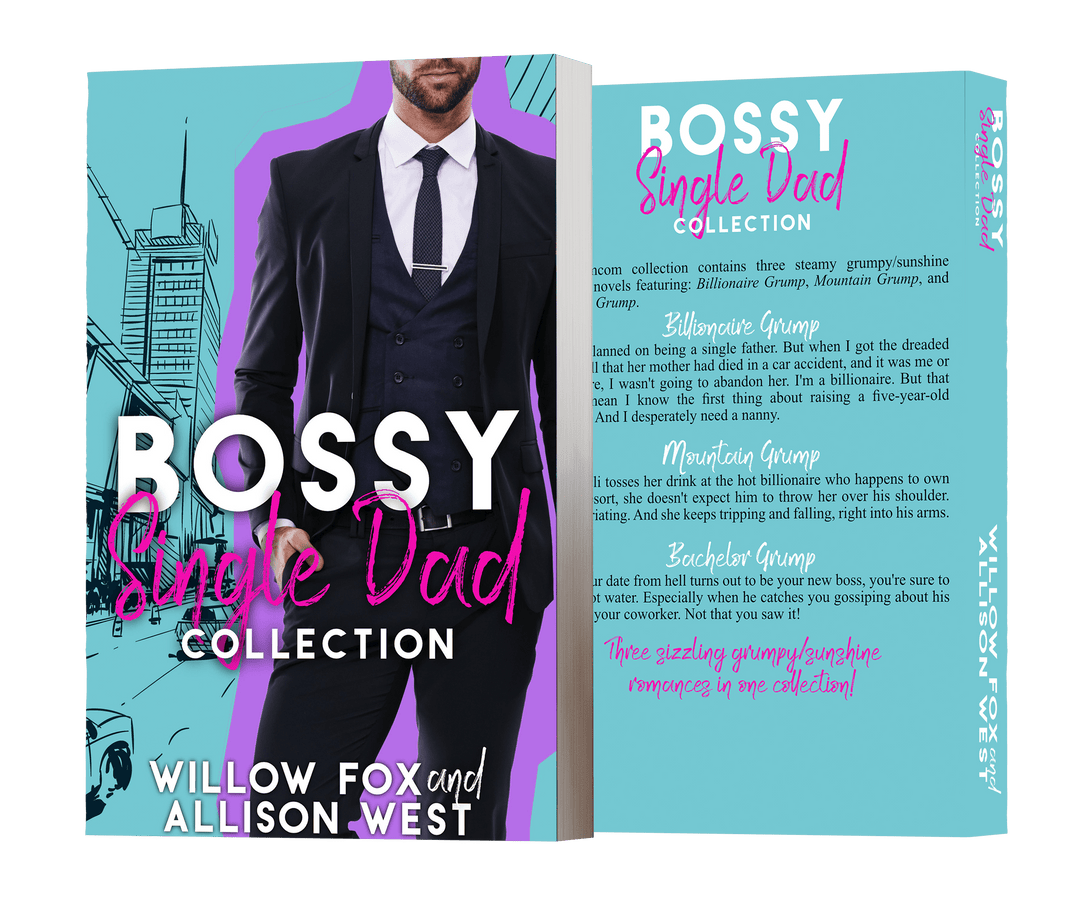 Bossy Single Dad Collection: Special Edition (Paperback)
⭐️⭐️⭐️⭐️⭐️ 1,338+ Five-Star Reviews
---
Read the entire Bossy Single Dad Collection, now available in one book! Over 500 pages of grumpy/sunshine romance.
This romcom collection contains three steamy grumpy/sunshine romance novels featuring: Billionaire Grump, Mountain Grump, and Bachelor Grump.

Billionaire Grump
I never planned on being a single father. But when I got the dreaded phone call that her mother had died in a car accident, and it was me or foster care, I wasn't going to abandon her. I'm a billionaire. But that doesn't mean I know the first thing about raising a five-year-old daughter. And I desperately need a nanny.

Mountain Grump
When Cali tosses her drink at the hot billionaire who happens to own the ski resort, she doesn't expect him to throw her over his shoulder.
He's infuriating. And she keeps tripping and falling, right into his arms.

Bachelor Grump
When your date from hell turns out to be your new boss, you're sure to land in hot water. Especially when he catches you gossiping about his "junk" to your coworker. Not that you saw it!

Three sizzling grumpy/sunshine romances in one collection!
Signed special edition (SE) print books require additional processing time. After you place your order, I ship the SE book to me to sign, and then repackage it and ship the order out to you. Please allow 3-4 weeks, plus shipping time to you.
Unsigned print books are shipped by our print fulfillment partner, BookVault. Rates and delivery times will vary depending on your country, delivery address, and shipping method. Current turnaround is about 2-3 weeks.
There are no returns on paperbacks. If your item arrives damaged, please reach out and we will gladly fix the issue.