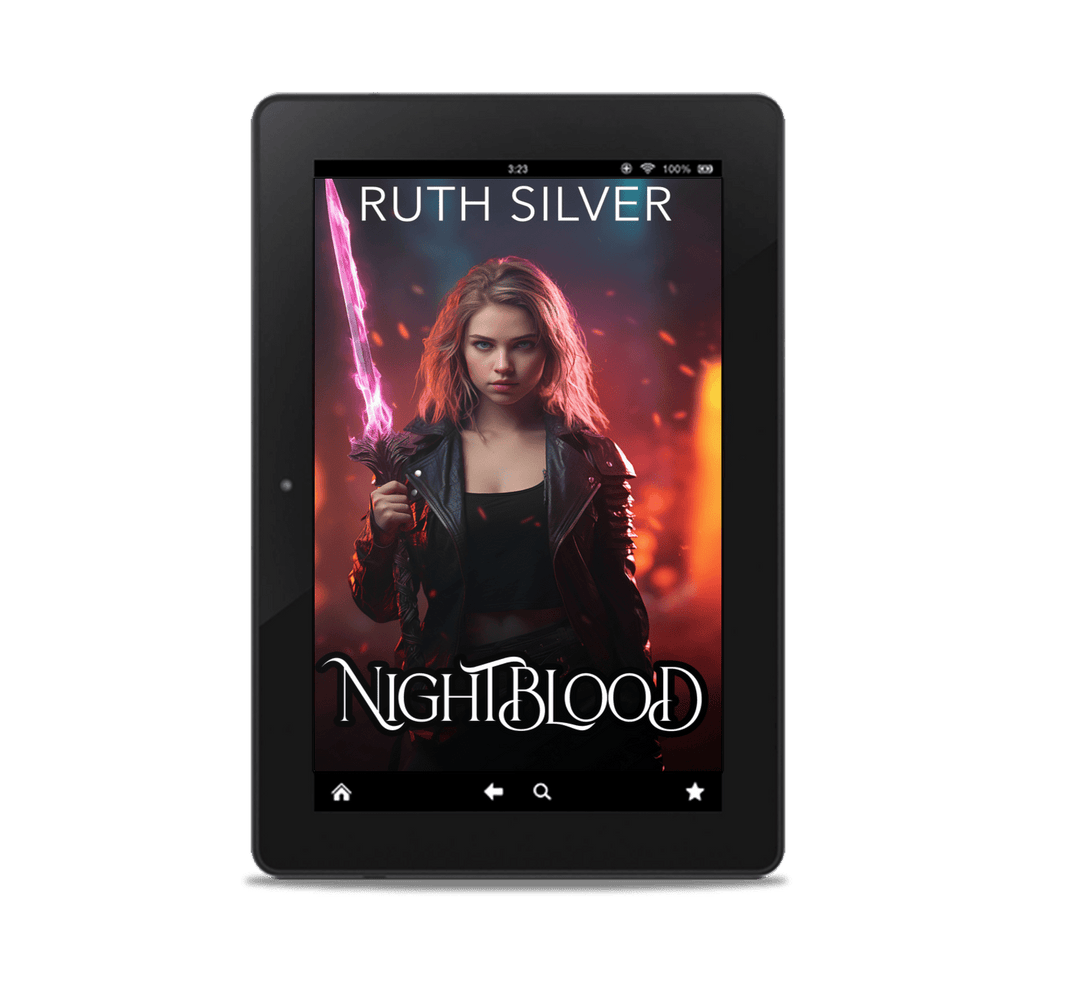 Nightblood (eBook)
---
I never felt special. I wasn't a superhero.
I'm an ordinary girl. At least I was back home. But I got whisked away by a boy from a parallel universe.
And everything I thought I knew about magic was dead wrong.
Their world is a barren. It didn't used to be, a demon sorceress destroyed everything in Orenda and is determined to cross over and make my world her next magical wasteland.
I can't let that happen. But first I have to save my best friend.
Upon purchase, you will immediately receive an email providing access to your Ebook(s) from BookFunnel. Click that link and follow the instructions to read online or download the Ebook to your Kindle, iPhone, Android, Nook or Kobo device.
If you have any issues accessing your purchased Ebook, there is a Need Help? link at the top right corner of the book download page. If you do not receive a download email, visit https://bookfunnel.com/help/.
Unfortunately, we do not accept eBook returns. We apologize for any inconvenience this may cause, but we stand behind the quality of our items and believe that you will love them just as much as we do!