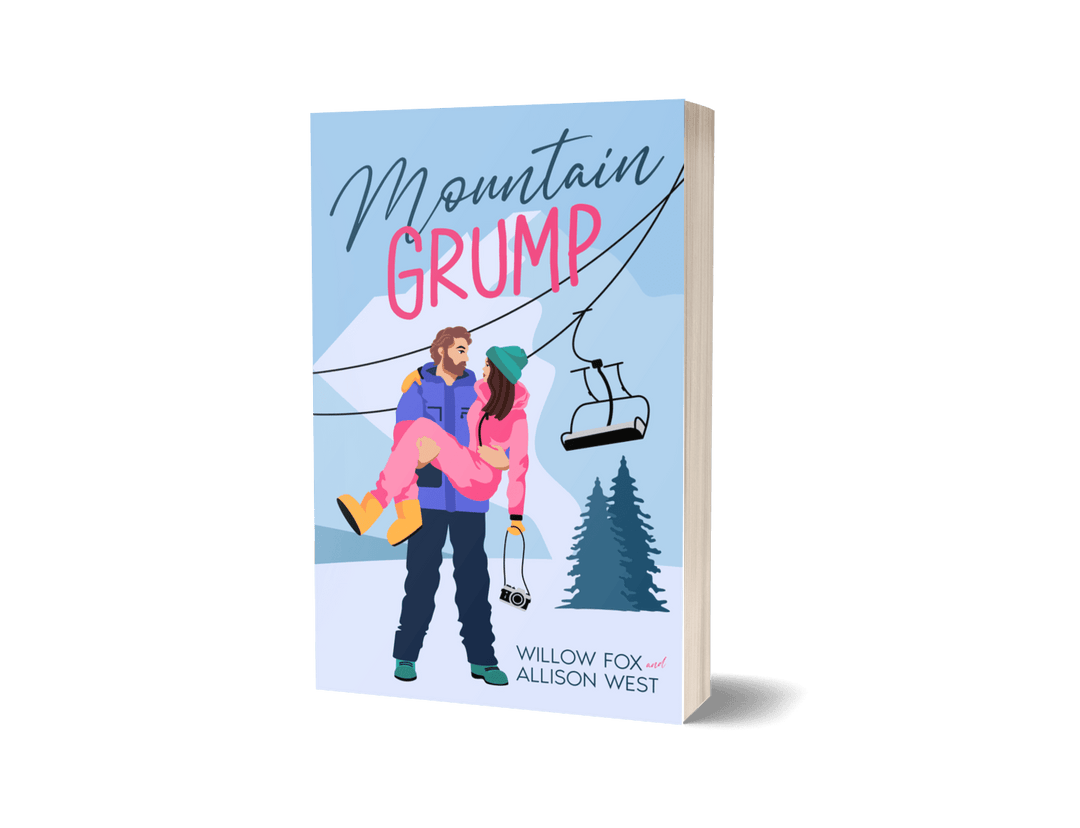 Mountain Grump (paperback)
---
When Cali tosses her drink at the hot billionaire she doesn't expect him to throw her over his shoulder.

As a vlogger, Cali Sinclair is sent to Blue Sky Resort, a ski lodge, to review the winter destination. She usually travels to warm, exotic locations, not the frigid mountains in the dead of winter.

Billionaire and single dad, Logan Henderson, owns the ski resort in Breckenridge, Montana, and meets the cute but not quite so charming Cali at the gift shop. She's an unhappy customer, and he's miffed to take one more customer complaint.

Logan's daughter, Julianna, recognizes Cali and is star-struck. The only thing worse than a persistent fifteen-year-old wanting to intern for Cali is the sassy vlogger constantly tripping all over the place. Logan doesn't want bad publicity or a lawsuit.

When Cali gets distracted by a shirtless Logan, she trips and falls into his arms, but this time he doesn't let her go.

Mountain Grump is a standalone romance with no cliffhanger, no cheating, and a happily ever after. It is a steamy slow burn romance with spice.
BILLIONAIRE GRUMP
MOUNTAIN GRUMP
BACHELOR GRUMP
Signed print books ship directly from Willow Fox. After you place your order, I fulfill from our print vendor, and upon receiving the order, sign, repackage, and ship it to you. Please allow 3-4 weeks, plus shipping time to you.
Unsigned print books are shipped by our print fulfillment partner, BookVault. Rates and delivery times will vary depending on your country, delivery address, and shipping method.
There are no returns on paperbacks. If your item arrives damaged, please reach out and we will gladly fix the issue.