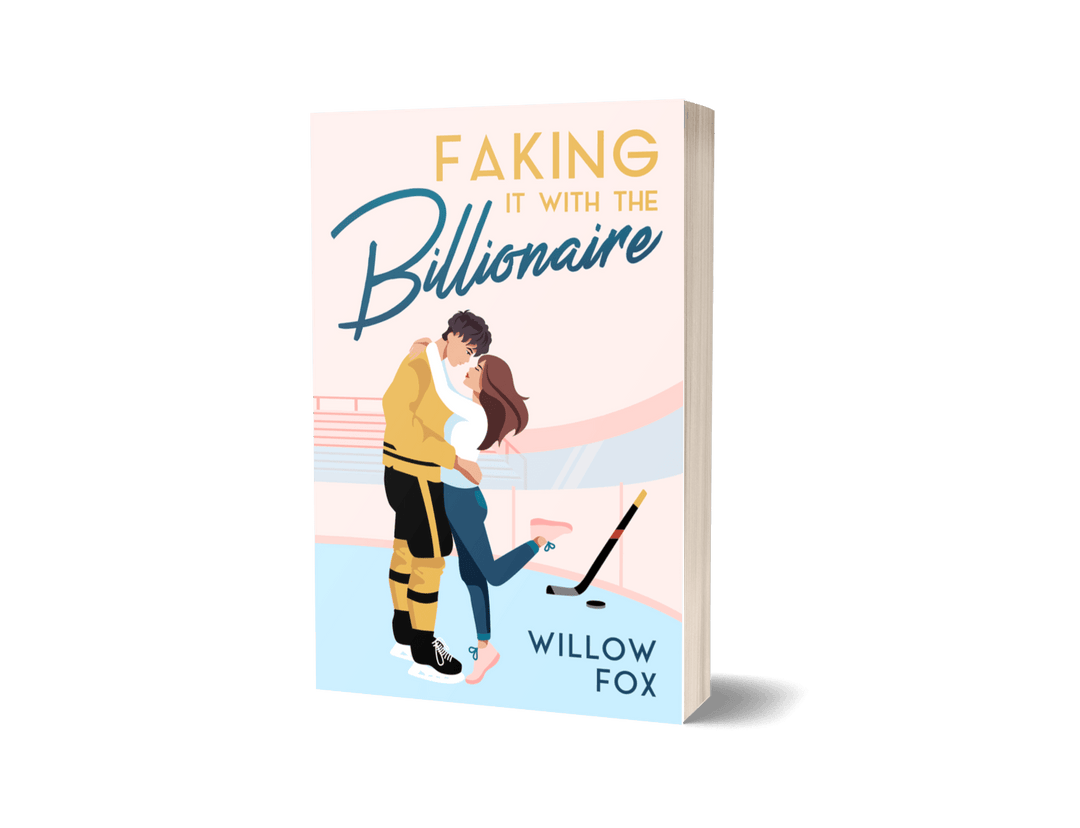 Faking it with the Billionaire (paperback)
---
When you're a star athlete and hire a bodyguard to protect your daughter but…
The agency sends you an adorable 5 foot 2 brunette that barely looks capable of protecting herself, let alone anyone else.
Turns out "Ryan" is Emerson Ryan, former FBI. She drop-kicks your butt to the ground to prove her point.
She's more than capable of protecting Bristol, your little girl…
But you shouldn't be turned on by her fierceness.
Everyone thinks she's your daughter's nanny, including Bristol. Emerson looks the part and goes along with it at your insistence until she's forced to be your daughter's babysitter.
With a professional hockey career on the line, you need Emerson by your side. But questions will arise the moment you hire a "second" nanny for Bristol, and you don't want to worry your daughter about the threat to her safety.
The next best thing?
Hire Emerson as your fake girlfriend. She can protect Bristol, and you get a little extra publicity when the news learns about your spicy romance.
But how long can you pretend everything is fake when the sparks are real?
This steamy hockey romance book features a grumpy single dad, a sizzling romance with plenty of drama. No cheating. Standalone. HEA.
FAKING IT WITH THE BILLIONAIRE
DARING THE HOCKEY PLAYER
ARRESTING THE HOCKEY PLAYER (COMING SOON)
Signed print books ship directly from Willow Fox. After you place your order, I fulfill from our print vendor, and upon receiving the order, sign, repackage, and ship it to you. Please allow 3-4 weeks, plus shipping time to you.
Unsigned print books are shipped by our print fulfillment partner, BookVault. Rates and delivery times will vary depending on your country, delivery address, and shipping method. Current turnaround is 2-3 weeks.
There are no returns on paperbacks. If your item arrives damaged, please reach out and we will gladly fix the issue.