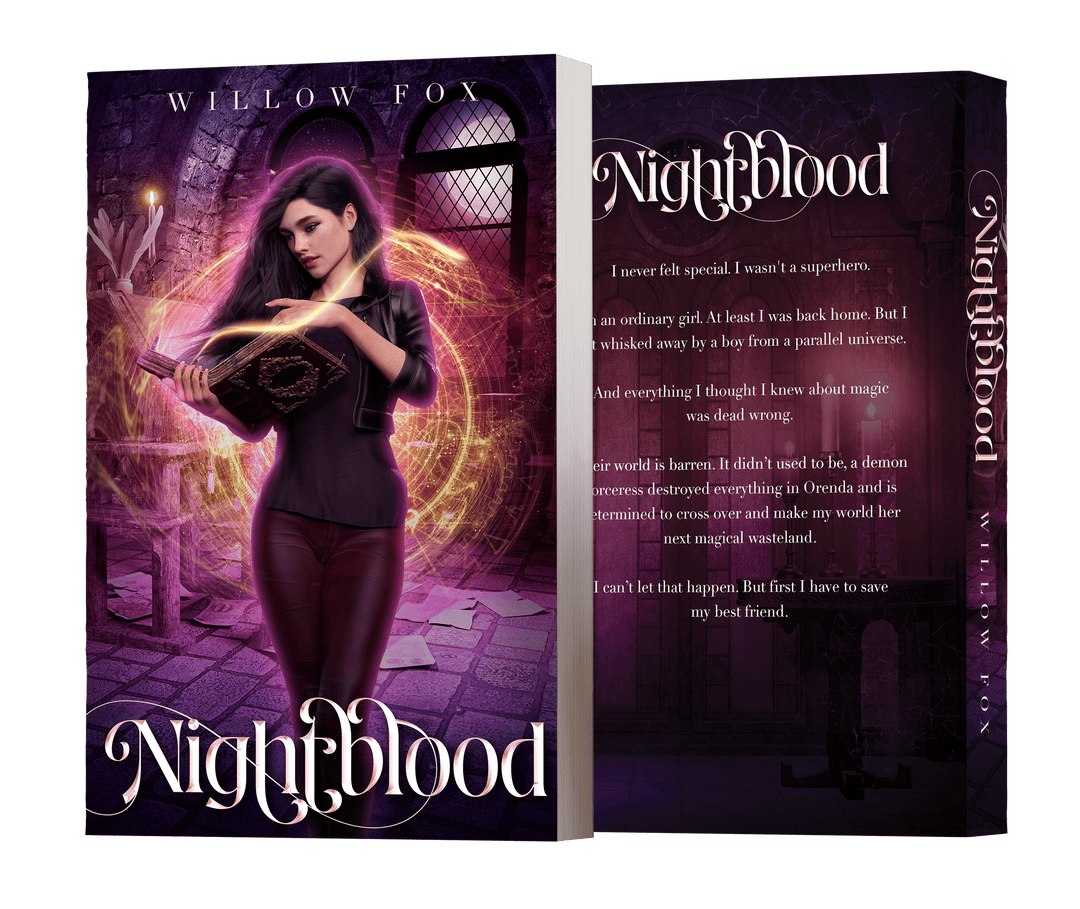 Nightblood: Special Edition (Paperback)
---
I never felt special. I wasn't a superhero.
I'm an ordinary girl. At least I was back home. But I got whisked away by a boy from a parallel universe.
And everything I thought I knew about magic was dead wrong.
Their world is barren. It didn't used to be. A demon sorceress destroyed everything in Orenda and is determined to cross over and make my world her next magical wasteland.
I can't let that happen. But first I have to save my best friend.

Nightblood is a YA fantasy adventure series. Originally published as Orenda (Book 1) by Ruth Silver and extensively rewritten as Nightblood Academy by Allison West. Nightblood contains the entire series Orenda & Elfinland in a one-book collection!
Signed special edition (SE) print books require additional processing time. After you place your order, I ship the SE book to me to sign, and then repackage it and ship the order out to you. Please allow 3-4 weeks, plus shipping time to you.
Unsigned print books are shipped by our print fulfillment partner, BookVault. Rates and delivery times will vary depending on your country, delivery address, and shipping method. Current turnaround is about 2-3 weeks.
There are no returns on paperbacks. If your item arrives damaged, please reach out and we will gladly fix the issue.