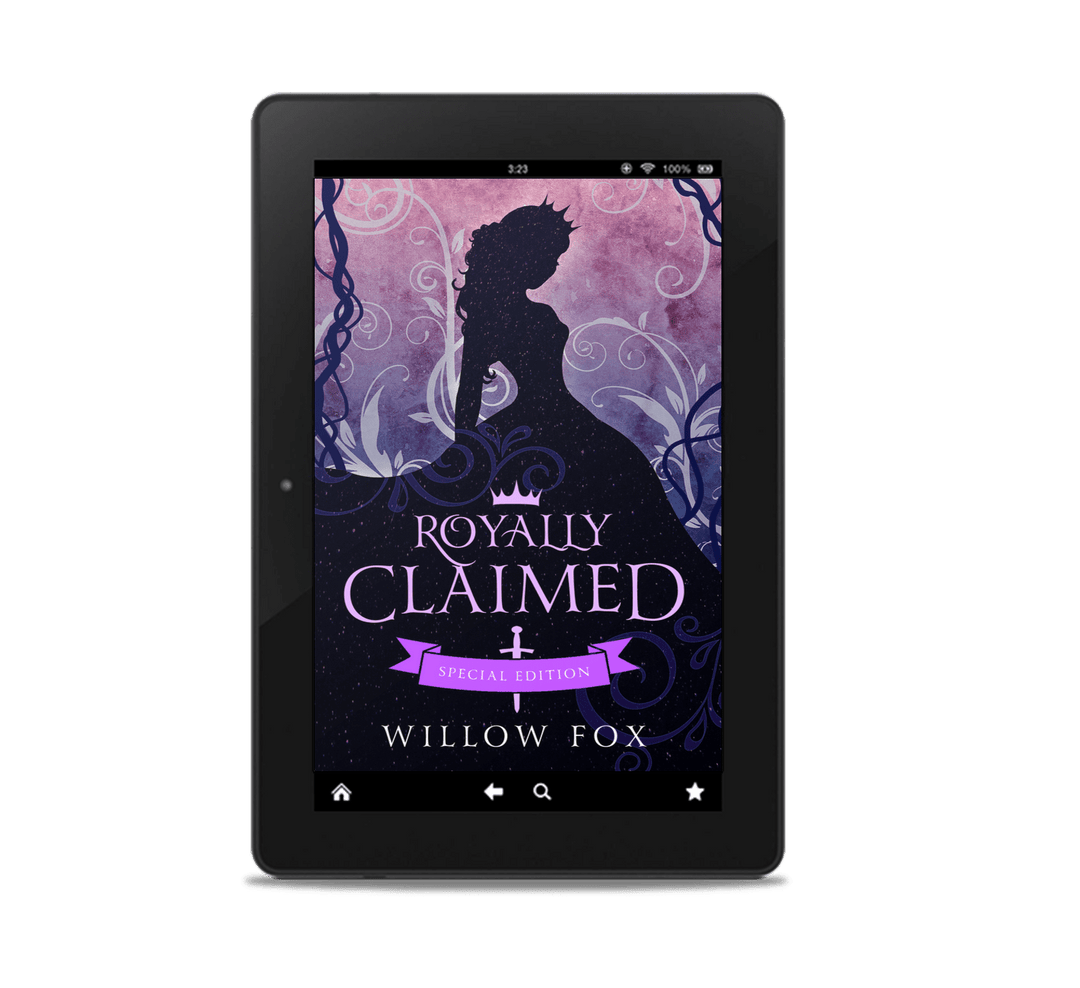 Royally Claimed Collection: Special Edition Cover (eBook)
---
Three spicy tales of murder, betrayal, secrets, and suspense in this collection.

Palace Secrets:
Love comes in many forms and always at a price.
At twenty-three, Princess Isabella must settle down for the sake of her kingdom. Caught up in a secret affair with her lady-in-waiting, Hannah, the princess knows it can only last for so long.
When Prince Alexander arrives to court her, he confides that his father is on his death bed, and he will be crowned king soon. Isabella hastily agrees to the proposal, desiring to be queen, knowing little about her soon-to-be husband.

Maiden Claimed:
It was supposed to be a simple trip to the market in Paris.
Nothing for Lady Hannah is ever simple.
One secret after another.
The lies are mounting up.
Lady Hannah has made a deal with the devil. Worse, she's falling in love with him. There's no turning back.
 
Grave Misfortune:
Married to a gambler and drunk, Helene is the madam for a brothel, where she looks after her girls and services the clientele. When Vincent, a royal guard from the palace, arrives at her doorstep and tries to defend her honor, little does he know she's both married to the man and a madam for the establishment. Could things get any more awkward?
Hours later, a fire breaks out, putting her life and the girl's that live with her in danger. Who would wish to set fire to the brothel? Going home to the cottage with her husband hardly seems a viable option. Vincent invites her to court, but can she handle what is in store for her? Not used to taking orders, Helene will have to learn to submit to Vincent, in order to protect her.
Steam Rating: 🌶️🌶️🌶️🌶️🌶️
PALACE SECRETS
MAIDEN CLAIMED
GRAVE MISFORTUNE
Upon purchase, you will immediately receive an email providing access to your Ebook(s) from BookFunnel. Click that link and follow the instructions to read online or download the Ebook to your Kindle, iPhone, Android, Nook or Kobo device.
If you have any issues accessing your purchased Ebook, there is a Need Help? link at the top right corner of the book download page. If you do not receive a download email, visit https://bookfunnel.com/help/.
Unfortunately, we do not accept eBook returns. We apologize for any inconvenience this may cause, but we stand behind the quality of our items and believe that you will love them just as much as we do!